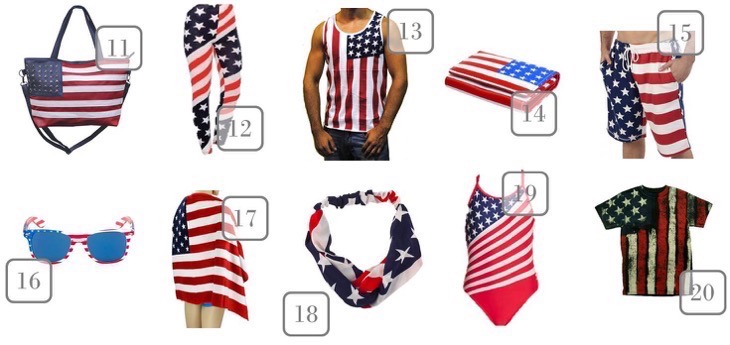 If you're hunting for some fun and fresh looks for Independence day, your hunt is over.  You and your entire clan can look stylish and patriotic on July 4th with these fashion finds for the whole family!
Look Stylish and Patriotic On July 4th: Fashion Finds For The Whole Family
These options are all pretty budget-friendly, but you can easily create your own looks too. Grab a white top, blue shorts, and accent the look with red sunglasses or hat and you've got an easy look that is probably waiting in your closet now!
Related: Easy 4th of July Party Recipe: Star Spangled Cake Mix Cookies
Show your patriotic pride during the holiday that Americans have been celebrating since 1776. What's your favorite 4th of July party look?